The sad truth is that many dog owners don't take their time to read what's written on their dog food labels. Suppose you don't usually perform. This simple task, then there's a high chance you are feeding your dog what's not good for its health.
Do you know what you are feeding your dog?
Dog experts don't usually agree wholeheartedly on any subject about dogs as each one tries to appear superior, but they seem to agree on one thing: "The best thing to feed your dog with is fresh dog food." Why fresh food? You ask.
The reason is that the majority of commercial dog foods are cooked at very high temperatures, thereby destroying the nutrient content of the ingredients that make up the dog food (mostly the raw ingredients.) And coupled with the use of artificial coloring, flavors, and fillers, which go a long way in reducing dog food's nutritional value.
The dog food industry is bubbling with a lot of new products finding their way into the market. There's a lot of premium dog food manufacturers in the market, so you can't determine the quality of a product by just reading the label – you have to get down in the mud to know what you are feeding your dog.
If you can afford it, you should seriously consider feeding your dog, Ollie Dog Food if you love and care about your dog's wellness and health.
--ADVERTISMENT--
What is Ollie?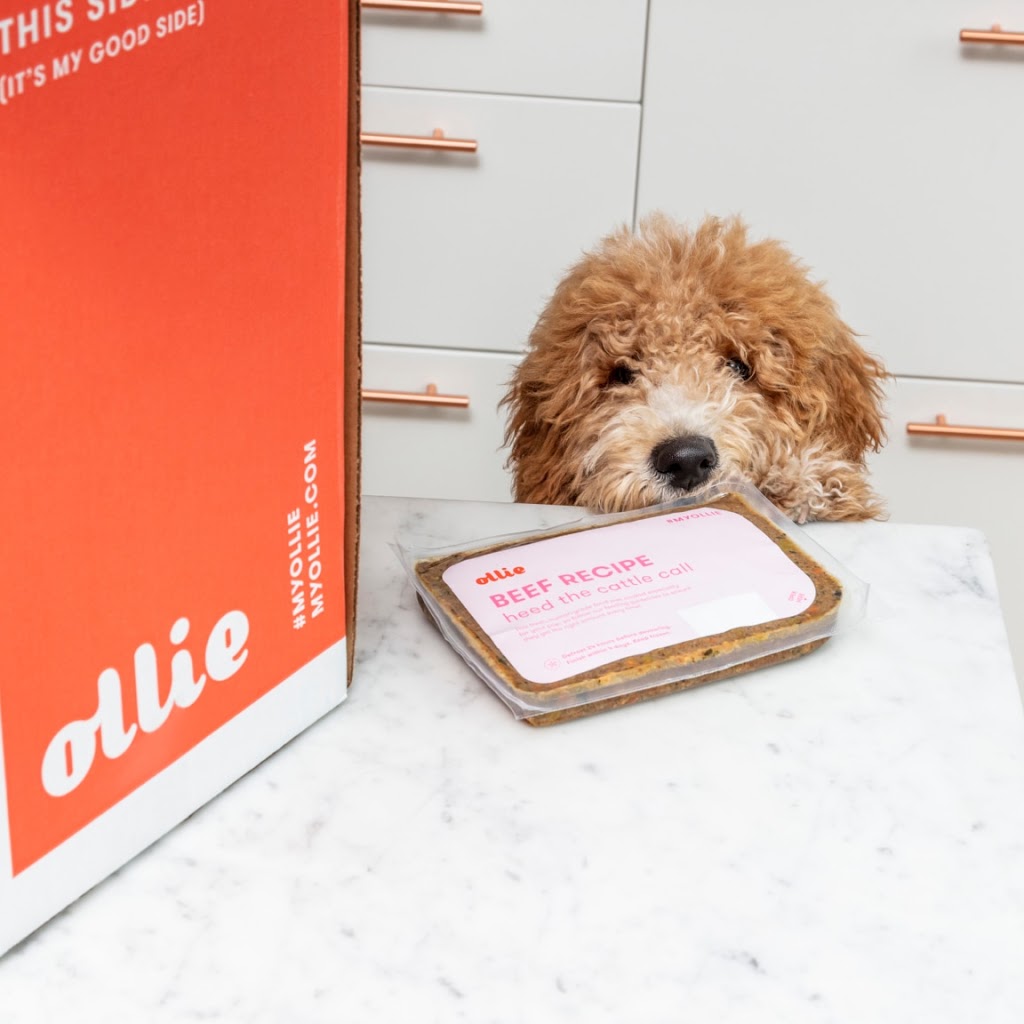 Founded in 2016 by Gabby Slome, Alex Douzet, and Randy Jimenez, Ollie is a dog food company based in New York.
For a company relatively new, Ollie has turned the market on its head by offering fresh, custom made food for dogs. Backed by over $4 million in venture funding, Ollie hopes to achieve its target of delivering natural, healthy, and custom made meals to dogs all over the United States.
There's a lot of pet food manufacturers in the market who offer fresh frozen raw dog food. Still, Ollie is a step ahead by customizing their meals using specific information about your dogs, such as breed, activity level, and age.
"We understand the dog, and we have an algorithm that will calculate daily calorie needs and match that to the type of food we send," according to Co-founder Alex Douzet.
Dog owners create an online profile to select the ideal diet for their dog, and it is shipped to them fresh every two weeks. Apart from the fact that Ollie's products are delivered fresh, which negates the need for artificial preservatives, their dog food is carefully formulated and nutritious. It required minimal synthetic supplements to meet the American Feed Control Officials' (AAFCO) base requirements.
Ollie's team is divided between New York and Pennsylvania; their products are deliverable to all 48 states in the continental U.S.
Prices begin around $3 per pound, with the average price being in the $6 per pound range, depending on your dog's calorie needs. While this certainly costs more than the average kibble, it is more affordable than most other premium pet food options on the market, such as freeze-dried raw food options, which can cost upwards of $15 a pound. At the time of writing this article, Ollie comes in 4 variants – chicken, beef, lamb & turkey.
The premium pet food market has become a market worth more than $13 billion. Ollie hopes to capitalize on that growth by offering a truly unique and better product than anything else on the market today.
Where Is Ollie Made?
Ollie's fresh dod food is made and hand packed in the United States. They partnered with veterinary nutritionists to formulate their nutritionally balanced recipes following The Association of American Feed Control Officials (AAFCO) standards. All of their food is cooked in small batches in their USDA-regulated kitchen. They carefully source their ingredients from reputable farms in the United States and Australia. Each partner must go through an extensive certification process to become a supplier. All of their food is made only with whole, human-grade ingredients.
Ollie never uses fillers, by-products, artificial flavors, or preservatives in any of their dog food. They only use USDA-certified meats in their recipes: their beef, chicken, and turkey come from farms in the USA, and the lamb is sourced from farms in both the USA and Australia. All of the fruits and veggies are from USA farms.
What Dog Products Does Ollie They Offer?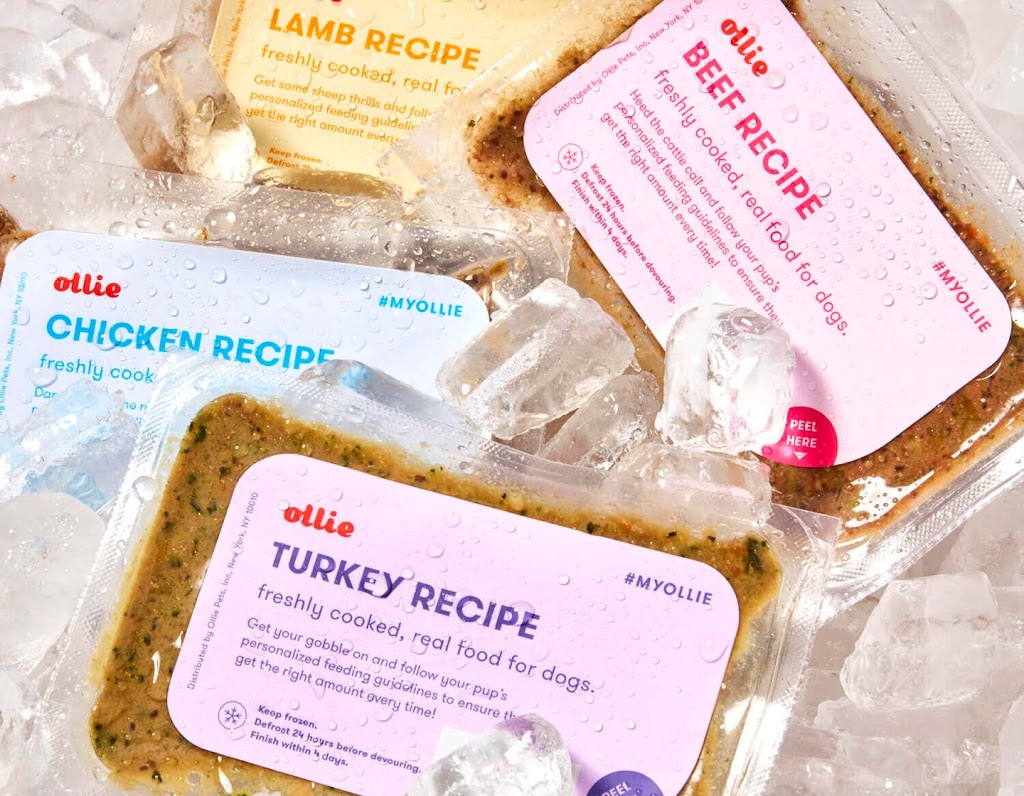 Turkey – This recipe is grain-free and made from a different protein source, perfect for dogs with sensitivities. The primary ingredient is fresh turkey breast with turkey liver as a supplemental source of protein. It contains fresh veggies and fruits as well. Ollie offers only four variants for fresh dog food at the time of this writing, each featuring a different protein source as the key ingredient.
Chicken – This meal contains fresh chicken as the top ingredient, chicken gizzard, chicken liver, and fried eggs. This protein-rich formula is so full of natural flavor and no artificial flavoring. Like the turkey variant, this meal also contains vegetables such as peas and carrots, which are very beneficial for our dogs.
Lamb – This meal features fresh lamb and lamb liver as the top ingredients, and it's also grain-free. This formula contains superfoods like kale, cranberries, and butternut squash as a natural source of antioxidants.
Beef – This meal contains fresh meat and beef heart as the two primary ingredients and beef kidney as a supplemental protein source. It also has easily digestible carbohydrate sources such as potatoes, peas, and sweet potatoes.
For canines, protein is an essential nutrient; all four Ollie Dog Food variants contain a high amount. Premium source of animal protein incorporated with other natural, wholesome ingredients.
Want to get Ollie Dog Food for your pet? When you decide to order from Ollie, you can choose if you're going to feed your pet exclusively with their product or part. The shot is for you to call. And you will be getting a discount rate on your first order. Ain't that wonderful?
What Sets Ollie Apart From Competitors?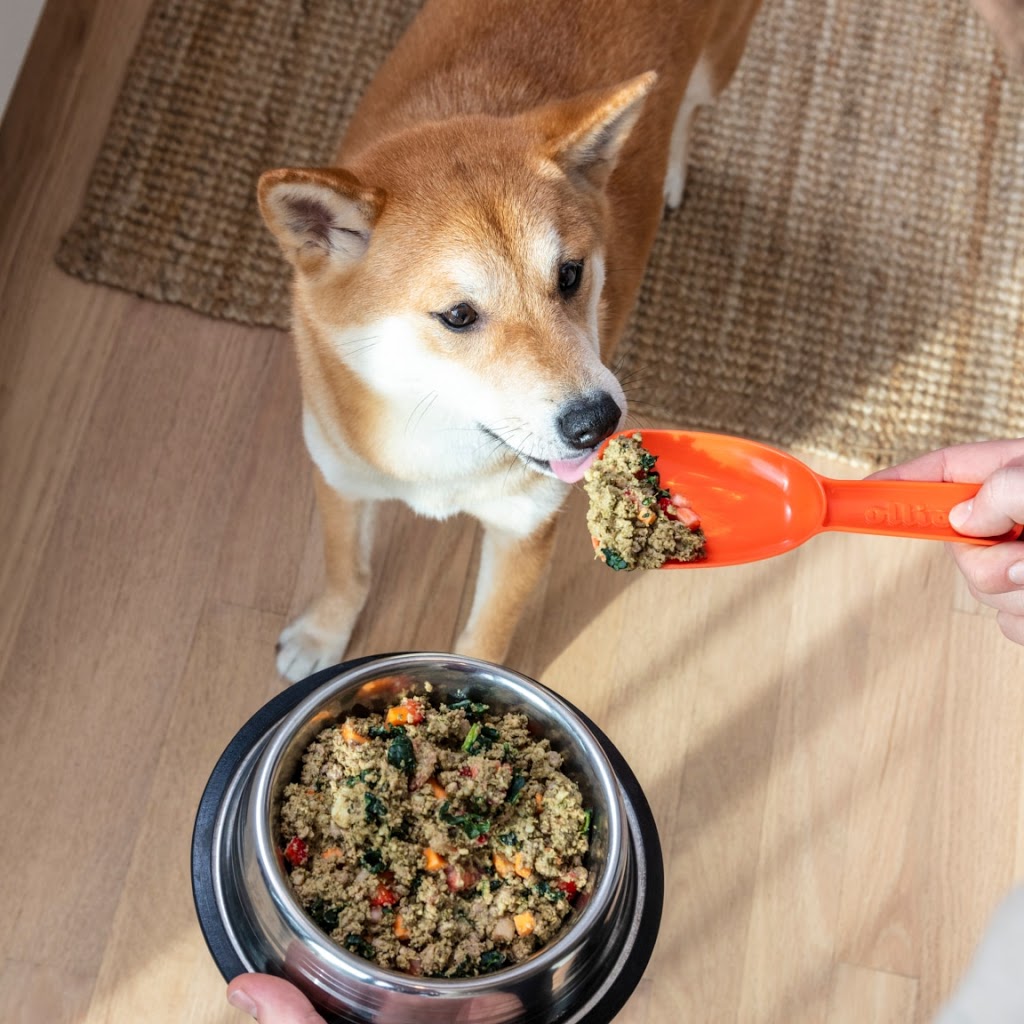 Ollie has gone the extra mile by providing a personalized and holistic approach that is beneficial to all dogs but tailored to your dog's needs. Ollie is not just about feeding healthy ingredients but offering a nutritionally balanced and adequately portioned diet based on a dog's unique health needs. Ollie is aware that dog owners have many options to choose from in the market regarding feeding their dogs. With pet obesity rising over 50% in the United States, many manufacturers are upping their game in a bit to provide healthier alternatives to over-processed and over-cooked kibbles.
All of their customers receive custom feeding guidelines and food to help establish a healthy and consistent routine. Starting at $2 a day, Ollie is also one of the most inexpensive options within the fresh dog food space.
Ollie Dog Food Recalls
There are rules set by the Food and Drug Administration (FDA) and The Association of American Feed Control Officials (AAFCO) regarding a product's formulation, sale, and manufacturing processes of their products being sold on the market.
The primary role of AAFCO is testing commercial pet foods available on the market to make sure they keep to the said nutritional requirements for pets. At the same time, The Food and Drug Administration (FDA), on the other hand, handles product safety issues.
We are thrilled to tell you that no recall has ever been issued to Ollie fresh pet food at this writing time because they are meticulous in sourcing their ingredients and keeping a close watch while their products are being made.
Is Ollie dog food Worth The Cost?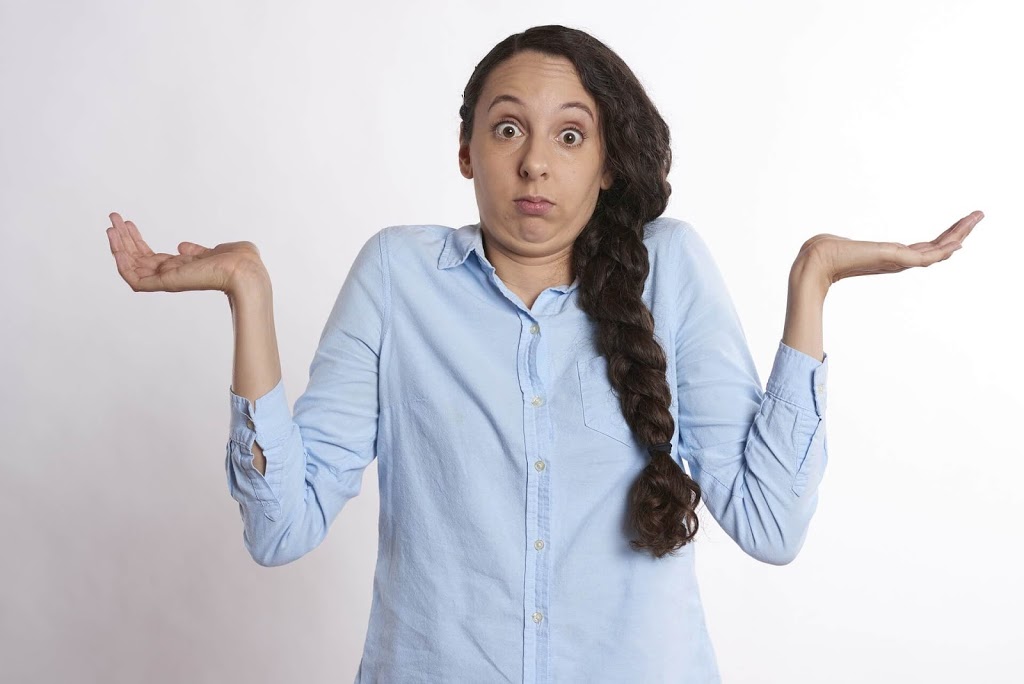 When you go shopping for dog food, I'm sure you have noticed the brands' various price ranges. Some are costlier than others. Right?
No need for sugar coating, truth be told, wholesome, fresh, and natural ingredients are not cheap. It is the fillers and by-products that make a brand more "affordable" than others.
Now don't get it misunderstood; I'm not saying that all expensive brands are good. No! That's not the point here.
I'm saying that most of the highs quality dog foods cost more than that of your corny mill dry foods.
The most important thing to keep in mind about fresh pet food such as Ollie is that, while it may be expensive, it will save you some dollars in the long run as your dog will be healthy and not sickly.
Feeding your pets fresh food from quality, wholesome, natural ingredients means that they are far from developing any particular type of illness. High-quality nutrition will surely keep your dog healthier.
Let's get it straight, though it is not 100 per cent guaranteed that your dog will never get sick. However, your dog will be much healthier overall than feeding your dog cheap crappy dog foods from the grocery.
Just like any other brand, Ollie has its pros and cons. Though it may be a bit expensive more than the average dog food, your pet's health benefit is genuinely worth the price in the long run, so the answer to your "Is Ollie Worth it?" question is a big "YES."
How Does Ollie Ordering Process Work?
Contrary to what many people think, the process for ordering Ollie pet food is surprisingly simple – all you have to do is log on to www.myollie.com and click on the "Design Your Pup's Meals" button to create an online profile for your dog.
You will be asked to provide well-detailed information about your dog, including your dog's name, breed, sex, and altered status (neutered or intact). You will also be asked for your dog's age, activity level, weight, and body condition. If your dog has any allergies, there's a section provided for you to input that information, and you will be asked for necessary information about your dog's current diet.
After providing all of these details, you will be presented with a summary of your dog's nutritional needs, including his total daily calorie needs and the amount of food your dog should be fed each day. You will then have the option to choose from their dog food formulas, and then you will be taken to the checkout page.
If you need to pause, skip, or cancel your order, you are free to do so – you can log in later with your email address. You can also update your dog's profile if there is a change in weight or activity level – Ollie will update your dog's food formula accordingly.
After you have completed your dog's online profile and placed your order, you will be given a confirmation number and sent a confirmation email.
This email contains all the information about your order, including your dog's name, recipe selection, the calorie content of your dog's custom diet, and a confirmation of your shipping address and billing information.
When your order gets shipped, you will be sent another email to confirm your order number, delivery date, and tracking number. Most orders ship within 1 to 2 business days of ordering and shipping is expedited to ensure that your product arrives fresh.
You will be sent another notification email when your product arrives and instructions on storing it for maximum freshness. However, due to the effect of Covid-19, the delivery may take more than two days to arrive but be rest assured their products are all in good condition and frozen.
What Comes With Your Ollie Dog Food Order?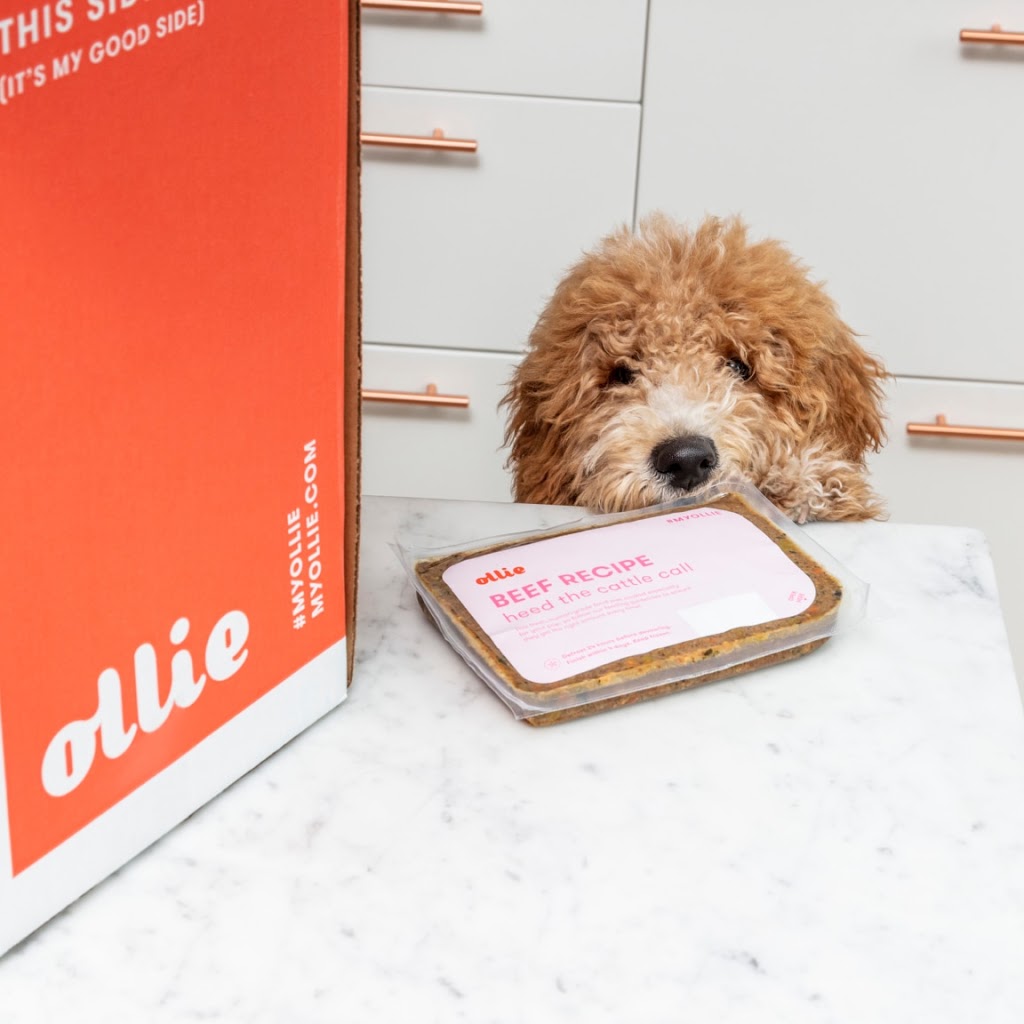 Your shipment includes an instruction sheet for thawing and serving your dog's food and a rubber lid to keep your Ollie pet food fresh, and a plastic scoop to dish it out. Ollie pet food is shipped in a standard cardboard box with the Ollie logo on it. Inside, you will find Ollie dog food prepared in individual packs, with plenty of padding and two freezer packs to keep the product cold. Each tray is vacuum sealed for freshness, and the product arrives frozen.
Once your first tray of pet food has thawed, it is ready for your dog to enjoy – follow the feeding instructions for the correct serving size and let your dog go to work on it.
Pros And Cons Of Ollie Dog Food
Pros
Each recipe is vet-formulated

Made with fresh ingredients

They use human-grade ingredients only.

Great packaging

Delivered cold

Customized to your dog's needs
Cons
Bit expensive

Only has four variants for now – if your pet has severe sensitivities or allergies, shop carefully.

Fresh pet food has a shorter shelf life compared to kibbles and canned goods.
Conclusion
Ollie is not just a premium pet food manufacturer – this company offers a product that is entirely different from anything else in the market. While there are undoubtedly other manufacturers who provide fresh and frozen dog food, no other company customizes its products for individual customers. No other company does that as at the time of writing this article.
Not only does Ollie produce top quality products, but they also offer excellent customer service. Within days of receiving your order, you will likely receive a phone call from Ollie customer service to check in on you and your dog. You can ask any questions you have at that time, and customer service is always an email or a phone call away.
You will also find a list of FAQs on the Ollie website, as well as detailed information about the company's history and its production process. Ollie also has a blog on its website that provides helpful information for dog owners.
How Much Does Ollie Dog Food Cost?
Prices start at around $3 per pound, with the average price being around $6 per pound range, depending on your dog's needs. Ollie offers four dog food products, chicken, beef, lamb, and turkey and they plan to expand their offerings to include cat food products in the future.
Is Ollie A Good Dog Food?
While there are undoubtedly other manufacturers who offer fresh and frozen dog food, no other company customizes its products for individual customers. Not only does Ollie produce top-quality products, but they also provide excellent customer service.
Does Ollie Make Cat Food?
As of the time of writing this article, Ollie doesn't sell any cat products or recipes.
Is Ollie Dog Food Raw?
Ollie's pet food is made in small batches and cooked at low temperatures. Every quantity of Ollie pet food is lab-tested before being sent out to ensure there hasn't been any contamination.